---
Finnish Ethnogaala 2019, Border Breaking Act of the Year!
The female a cappella quartet were chosen for the quality and originality of their music. They are drawing on Finnish traditions in a new and innovative way, but they were also selected because they are absolutely export ready. Indeed they've already performed in many countries in Europe (including Germany, Hungary and the UK) and as far as India and Japan. They've also had their song 'Alku' used in the fantasy TV megahit, Game of Thrones. Their management team and record label, Bafe's Factory, are very active and effective in promoting their music. Tuuletar are a young band with great potential and we hope the Ethnogala's Border Breaking award will help spread their name internationally.
---
Tuuletar: ALKU - Live at Songlines Encounters Festival in London, 1st of June, 2018
Tuuletar in Game of Thrones trailer!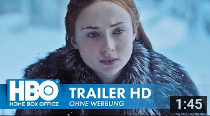 TUULETAR WON THE FINNISH ETHNO ALBUM 2016, the Finnish equivalent to the Grammy Award!

Tuuletar's unique music is strongly rooted in Finnish language and musical heritage. The band´s virtuoso singers use only their voices to create a vivid sonic landscape, where beatbox rhythms meet Finnish folk tradition as well as global influences.
Tuuletar has been enchanting audiences globally with their heartfelt, tribal and captivating spirit and their live show's are powerful, vibrant and very, very real. The band's debut album Tules Maas Vedes Taivaal (On Fire, Earth, Water and Sky) was released in 2016 by Bafe's Factory.
The album has been playlisted on international radio stations worldwide and occupied The World Music Charts Europe (WMCE) and Transglobal World Music Chart (TWMC) top 20 for over four months. In Finland the album won an Emma Award (Finnish equivalent to Grammy Prize) as a best ethno album of the year. Their album opening track Alku (The Beginning) by Sini Koskelainen is featured worldwide as Game Of Thrones DVD-trailer theme.
During the recent years, Tuuletar has been actively performing all around the world, doing three major Asian tours in India, Japan and Taiwan. They have been headlining both Finnish and European festivals such as Sur Jahan in India, Songlines Encounters and WOMAD in UK, EtnoKrakow in Poland and Ritmo in Hungary to name some.
Band
Venla Ilona Blom, beatboxing and vocals
Sini Koskelainen, vocals
Johanna Kyykoski, vocals
Piia Säilynoja, vocals