Solju
---
"Odda Áigodat is a mesmerizing, groundbreaking album rooted in Sami traditions."
- Angel Romero, World Music Central (USA), 27.7.2018
"Pirttijärvi has long been on the most distinctive and celebrated voices in joik. On Ođđa Áigodat (New Times), she shows off all of her familiar qualities, while Länsman emerges as one of Sámi music's brightes new talents."
- Merlyn Driver, Songlines (UK), August 2018
--------
Solju - Ulla Pirttijärvi and her daughter Hildá Länsman, combine their heritage of northern Sámi language and traditional chant, known as yoik, with a desire for new and innovative music, providing a dialogue of traditional and modern Sámi culture. They're proud of their indigenous roots and want to show it to the world!
Sámi culture and identity lie at the heart of the music, reflecting mythology and aspects of the traditional lifestyles of their homeland, taking the listener to the far north of Europe: Sápmi. Their soundscape ranges from the expansive wilderness of the tundra to the most intimate lávvu fireplace.
How do this dainty duo describe themselves in five words? Vivacious, colourful, earthy, ethereal, genuine.
--------
"Ođđa Áigodat" ("New Times) - Album released 25th of April 2018 at G Livelab in Helsinki, Finland.
The album has been released in Germany, Austria, Switzerland, Benelux, Spain and Portugal June 2018 and in UK, Ireland July 2018 by Nordic Notes.
"Ođđa Áigodat" -album has entered the World Music Charts 2018:
World Music Chart Europe:
June #13, July #14, August #19
Transglobal World Music Chart:
May #35, June #9, July #14, August #20, September #33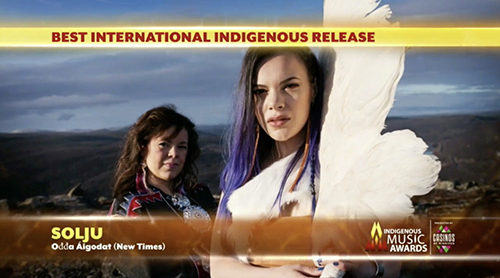 Solju's album Odda Áigodat wins Canadian International indigenous release 2019
Odda Áigodat (New Times) is the winner of the The Indigenous Music Awards (IMA) – the Best International Indigenous Release 2019.
The award was given by Manito Ahbee Festival May 17th, 2019.
Ulla Pirttijärvi and Hildá Länsman were the first Sámi artists nominated for the awards.
---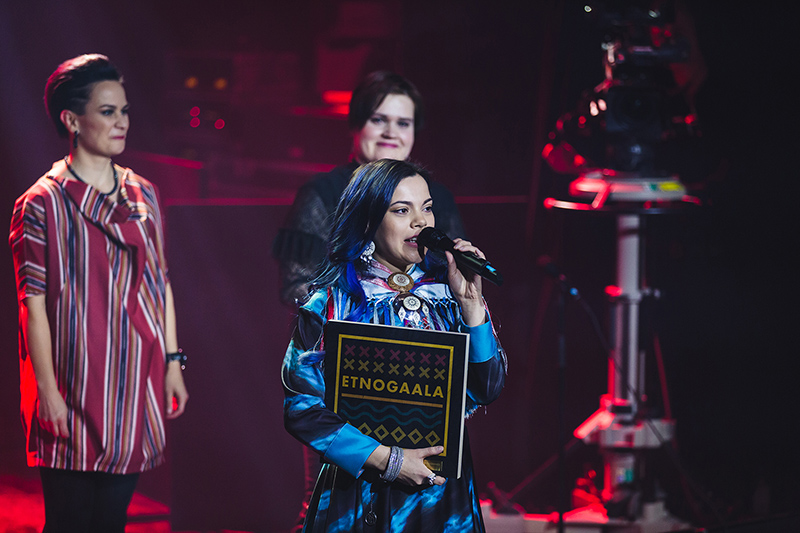 Finnish Ethnogaala 2019 - Folk Music Creator of the Year (awarded by Finnish Music Creators)
The Folk Music Creator of the Year is a Finnish composer or lyricist who has raised the bar for folk music through multi-faceted, ambitious work.
---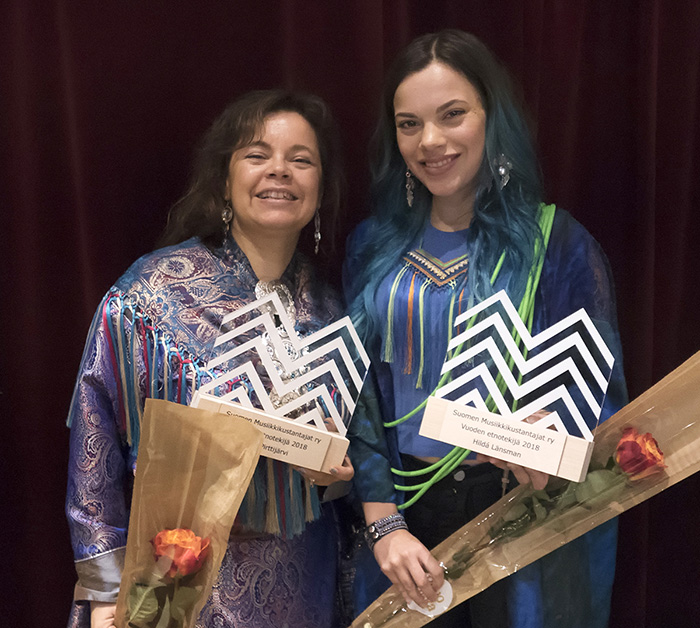 The Finnish Music Publishers Association has awarded Finnish songwriters and composers 5th of September, 2018.
Ulla Pirttijärvi and Hildá Länsman from Solju won the genre-free category, which is this year called "Vuoden etnotekijä".
The award was chosen and given by journalist Maria Veitola.
---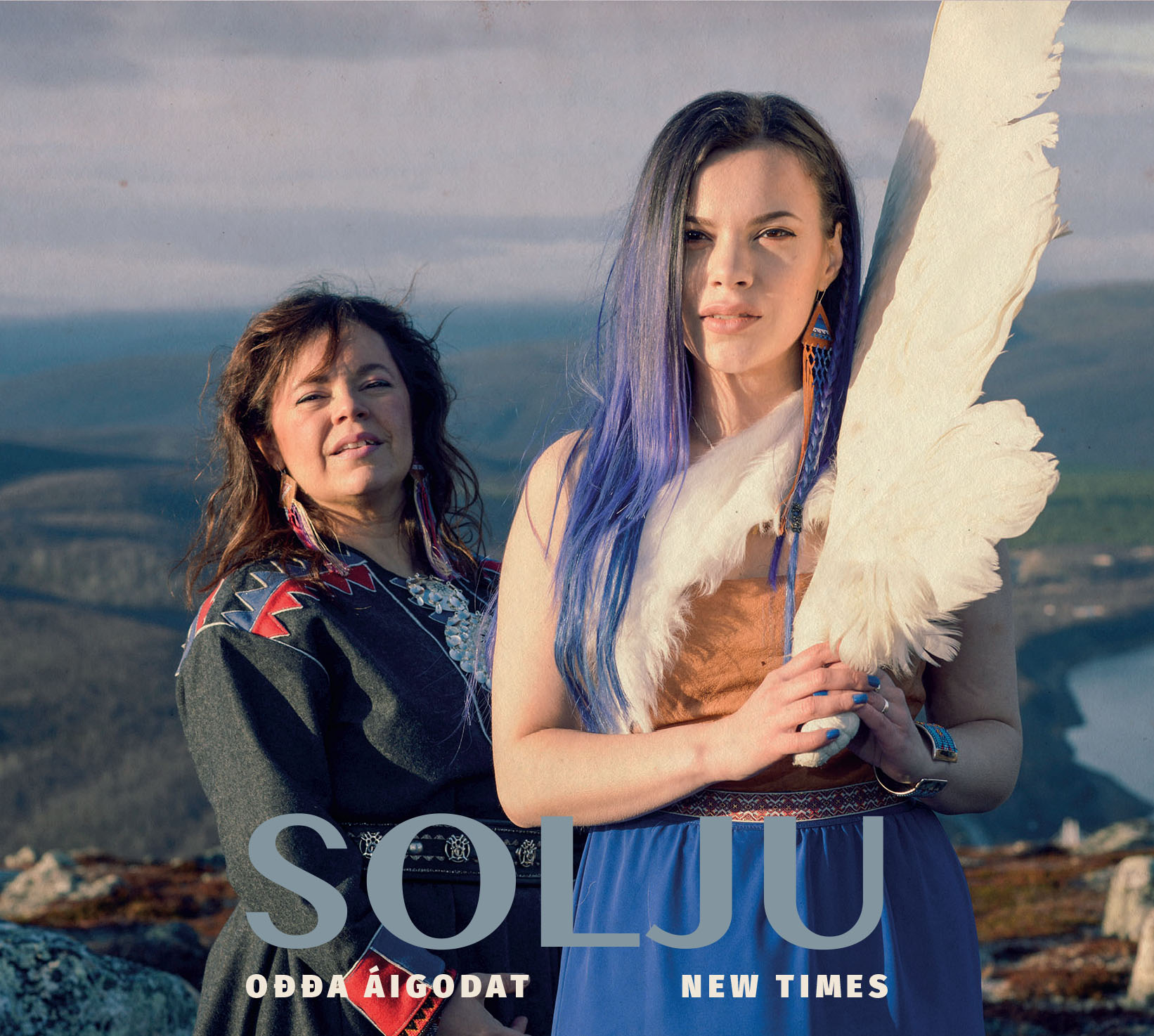 Order Ođđa Áigodat- album!
Order
---
Album band members:
Ulla Pirttijärvi - vocals, yoik
Hildá Länsman - vocals, yoik
Samuli Laiho - programming, synths, gtr, piano, glockenspiel
Teho Majamäki - percussion, vibes, hang

Guest artists:
Czech National Symphony Orchestra - strings
Paavo Lötjönen - cello
Mikko Neuvonen - throat singing
Janne Puurtinen - synth bass, synth

Produced by Samuli Laiho, Co-producer Teho Majamäki and mixed by Riku Mattila. Executive producer Jyri Lehtonen / Bafe´s Factory.