1. Ođđa áigodat – New Times (3:47)
2. Áimejoga Jovnna (2:29)
3. Heargevuoddji – Reindeer driver (3:37)
4. Ealloravddas – By the Reindeer Herd (3:35)
5. Muhtumin – Some Day (3:55)
6. Beaivi, áhčči – Sun Father (3:41)
7. Irgeávnnas – Boyfriend-to-be (3:05)
8. Eanan čiega mu – Earth, Hide Me (3:18)
9. Davvebiekkat – North Winds (3:33)
10. Suoivaniid eatnamii – To the land of shadows (3:15)
11. Áille luohti (1:56)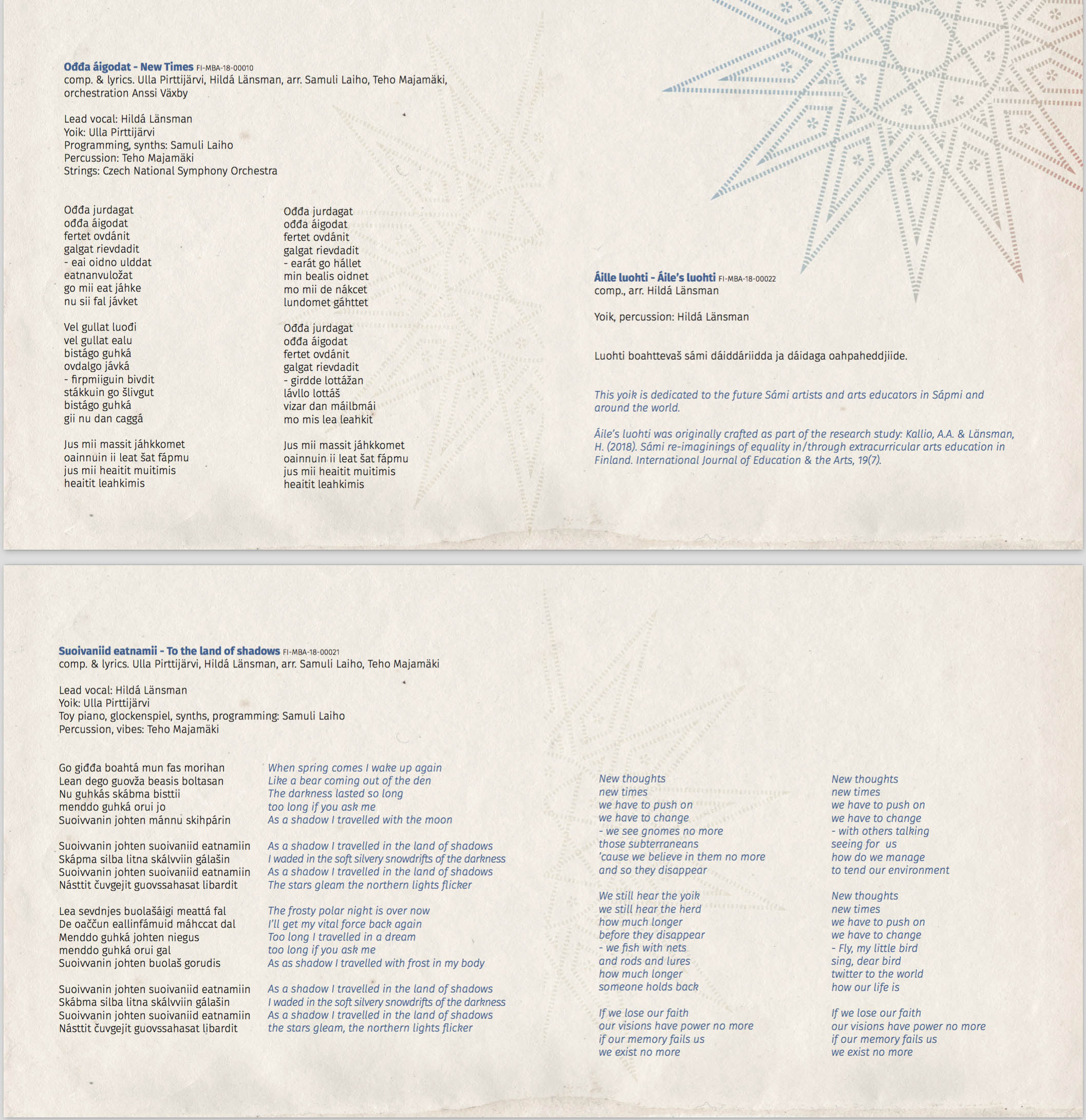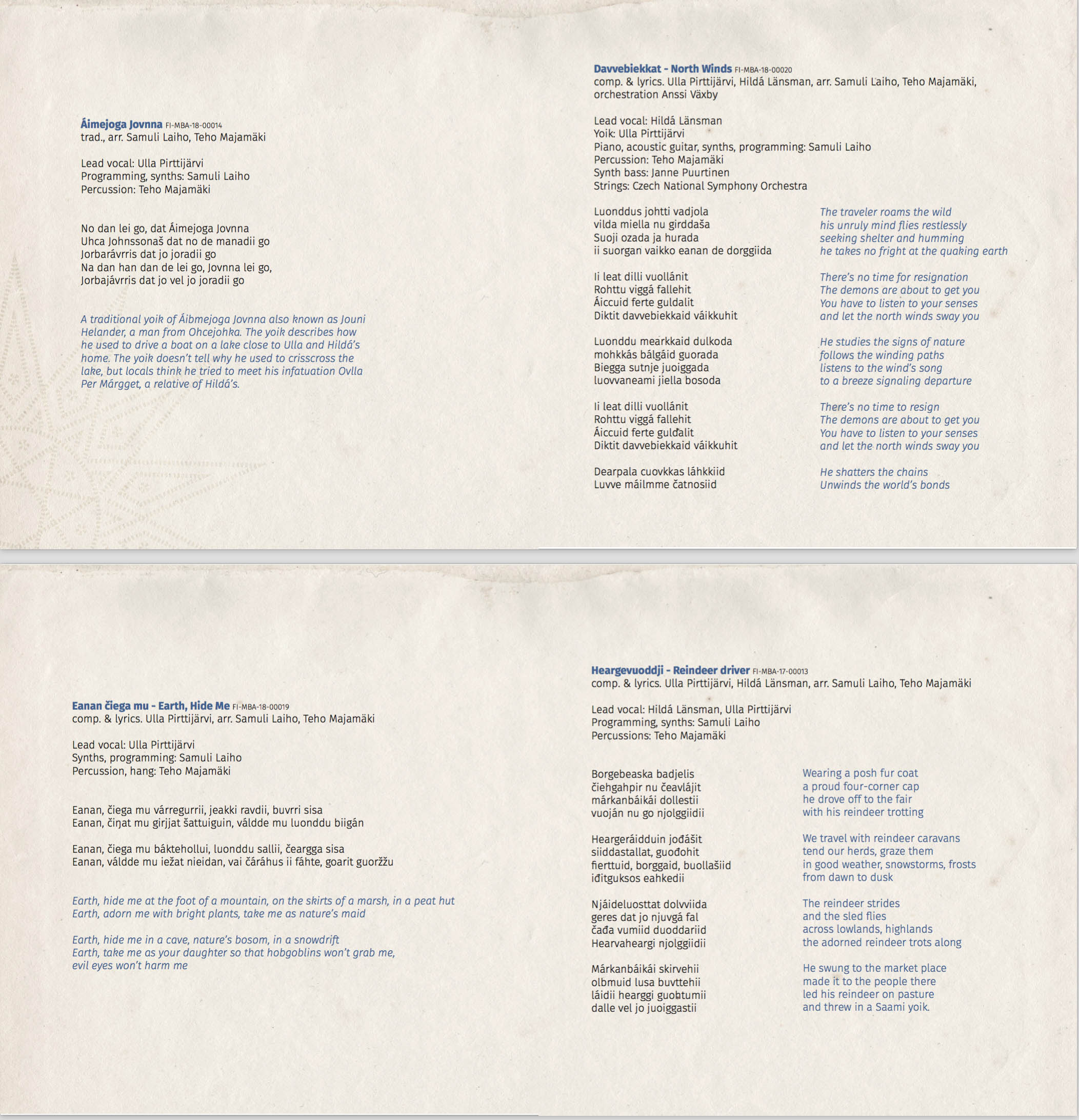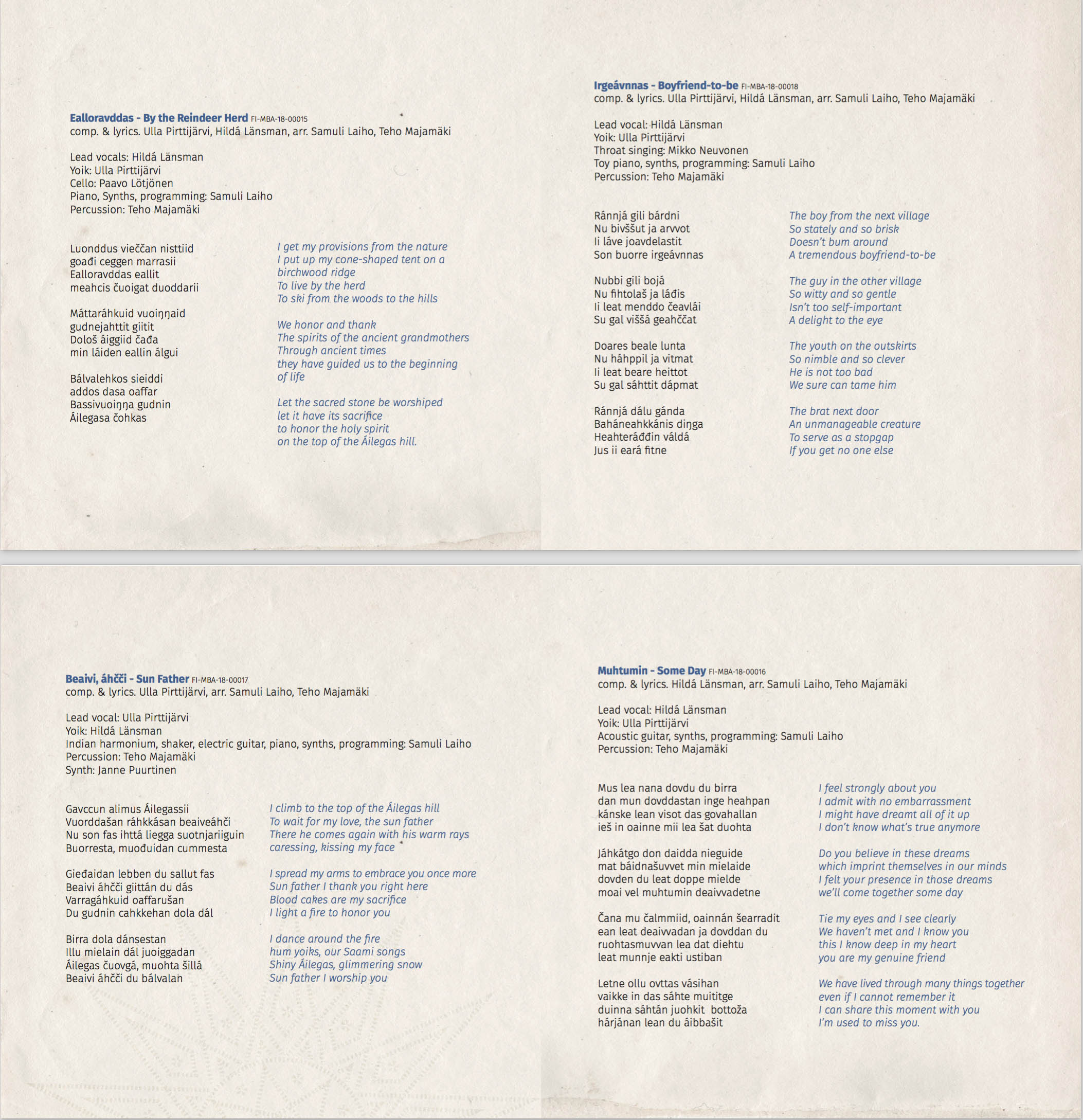 Album "Ođđa Áigodat" (New Times) out 25th of April 2018!


Album band members:
Ulla Pirttijärvi - vocals, yoik
Hildá Länsman - vocals, yoik
Samuli Laiho - programming, synths, gtr, piano, glockenspiel
Teho Majamäki - percussion, vibes, hang
Guest artists:
Czech National Symphony Orchestra - strings, Paavo Lötjönen - cello, Mikko Neuvonen - throat singing, Janne Puurtinen - synth bass, synth
Produced by Samuli Laiho, Co-producer Teho Majamäki and mixed by Riku Mattila. Executive Producer Jyri Lehtonen.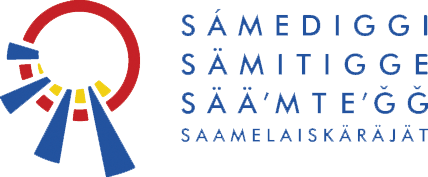 Solju, Ođđa áigodat (New Times)
Release date 25.4.2018
MBA023
ISRC-FI-MBA-17-00013, ISRC-FI-MBA-18-000010, ISRC-FI-MBA-18-000014-00022
EAN: 0703694497506
Bafe's Factory, Helsinki, Finland (2018)

Order Ođđa Áigodat- album!
Order